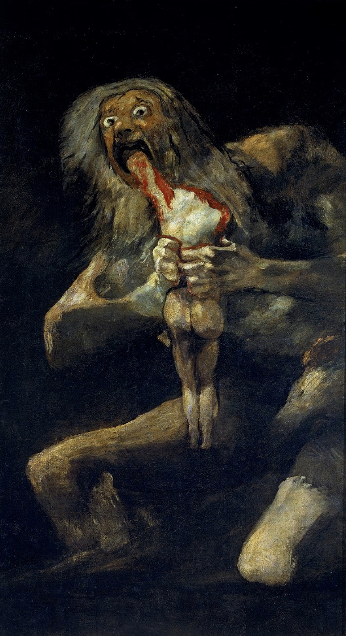 The dim glow of the lighter was the only thing guiding her through the darkness. Her bare feet with their hardened soles tread softly, the thrashing of heavy machinery deafening in the night. Hammers striking hard and fast, one after the other a line of echoes stretch far throughout the factory town, through its walls and out into the wilderness. The only thing that comforted her in their trek was knowing that each step was pushing the echoes further away. But still, she knew they had to be careful.
If the Workers were still firing the machines then that meant no one knew they'd escaped the cage yard yet. The Janitors would stick to the perimeters of the workforce as long as there was no word of an escape. It was only the Hunters, they needed to fear. They could be anywhere, their lanterns cutting through the darkness like a knife to a sheet. Traps were still laden everywhere, with the low light they had to watch their steps. The cold metal floors were scarred with deep reaching gashes, travelling for several metres in length.
Holding the lighter arm's length ahead of her, Alex led her sister forward. Their cold hands clasped together tightly, interlocked with the intention of never letting go. They trod on gingerly, seeking a safe place to rest. For the moment, their world was the few feet of light in front of them. It's in the maw of the darkness that you can get lost. But it's in this darkness that you can also hide from them.
Moving past tall, jagged, columns and large pieces of fabric scattered along the way Alex and her sister came across an old workshop. Like a graveyard of huge anvils and dead furnaces, their hearts long since extinguished. Large pipes wobbled and groaned in great effort to stay together, pinned piece by piece with rusted bolts.
Water fell from the sky, but it wasn't rain, there was no sky anymore, there was the space between the ground and the ceiling, a ceiling that dripped and leaked. Sometimes pouring gallons of water or only small drops. As though the head of a tap was spinning out of control.
The drips picked up as the metal floor became colder, wetter. Where footsteps soon turned into splashes and the water falling down would make distinct splashes on the floor and a particular thwack against their coats. Rising now to their knees the water kept growing higher as they walked further. They'd come to the edge of a huge lake, and there was no telling how deep or how far it reached into the darkness. Her feet stopped when the hand she was holding stopped moving with her.
'Alex' a short whisper reached out. She stopped to turn to her sister. A tired and pleading face was what she was met with. Watching her sister, her gaze cold and tired she nodded in agreement.
'We'll turn around. Set up where the floor isn't flooded. We'll try and cross tomorrow' Alex's eyes softened at the relieved smile of her sister. Taking the lead, they backtracked away from the lake.
Alex knelt down by a large piece of discarded cloth, almost large enough to be the sail of a ship, it must have belonged to a Janitor. Right beside it was a split piece of timber. Tugging the cloth as flat as they could the two picked a side, lifting it up together they squirmed underneath while carefully pulling the timber in after them. Once underneath they stood the timber up to form a makeshift tent.
Alex ignited the lighter. Seeing her sister's face, she smiled.
Kaylie's long blonde hair spilled out from her hood, the bright blue eyes stood against the dirt covering her face. Freckles were buried somewhere under the grime. The leather jacket clung to her snuggly, a bit too small for her now, but that was all they had. Standing it would hang down over her thighs, exposing the tears and cuts across her knees. Sitting cross-legged the scars on the base of her naked feet were plain to see.
'What?' Alex returned to her sister's eyes. A small smile crept across her lips. She reached out with her hand,
'Come here Kaylie.' Kaylie accepted the invitation and lent towards the hand.
'You've got something on your face.' Alex softly wiped at her cheek with her thumb. This received a light snort from Kaylie as she smiled back. Pulling her hand away she had left behind an oddly out of place smudge among the filth burying her sister's face. She kept watching her sister as she adjusted herself, her smile. Reminding her of how it could be, once they reach 'The Grasslands.'
'Alex, you 'kay?' Alex sighed as she realised a frown had crept across her lips. The girl laying down in front of her looked worried.
'I'm fine,' she said curtly.
'Oh… Okay' Alex reeled slightly at the disheartened voice of her sister.
'Hey,' leaning closer to grab her sister's attention Alex added 'we'll be fine too'
'Will we though?' Kaylie's voice trembled,
'We're running out of food- rats keep getting caught in the traps made for us. And what if we end up like Mum, Dad and the others. Y'know, all it takes is one Hunter' Kaylie glanced down, dodging her sister's eyes. Alex sighed. She gently pet the back of her sister's head, moving to the top as she looked back up.
'No Hunter is going to find us. Being hungry doesn't bother us. We're going to get to The Grasslands.'
'Were Mum and Dad telling the truth? About The Grasslands. Y'think it's real?' Kaylie didn't have a chance to blink,
'Yes, yes it is. And we're going to make it there.'
Leaning further forward, ignoring the muck Alex lightly pecked her sister on the forehead. With a flick of her wrist the lighter snapped shut.
*
After waking they set back out into the lake. They had been walking deeper and deeper into it, up to their waist in water. It had been over an hour of dredging through the lake. Hands held together the lighter led them forward. Their chilled limbs were stiff and hard to move as they heaved each step forward. Alex felt a sudden jerk at her hand as Kaylie suddenly screamed. The scream shrill and piercing, Alex threw her palm over the parted lips. Seconds went by and Kaylie was holding her breath. The only noise to come next was a whimper of a whisper,
'Leg.'
Alex followed with one word, 'Breathe.' Kaylie's hand was over her mouth as tears cut lines into her dirt ridden face. Alex flicked the lighter shut with a quick, sharp, but quiet snap. The darkness enveloped them immediately. She knelt down. Feeling along her sister's leg she found what it was, a spiked rat trap had clamped around her leg. She stood back up and gave a reassuring squeeze of Kaylie's hand.
They sat still. Breathing. The water calmed. Their breathing slowed. The echoes slowed down. The hammers slowed. Creeping to a halt entirely. The echoes trailed off, the last one boding the finality of a bell ringing.
The quiet air was filled with the pitter patter of dripping water against their coats. Lungs constricted with fear rattled with each breath as they continued to listen. A sound. It rushed toward them violently. A roar far in the distance. Sounding like a strained breath it screamed out. It kept screaming for several seconds, its own echoes catching up to each other with every fresh breath of anger.
The moment they ceased there were huge, heavy reverberating thuds. Soon after these thuds the machines fired up again, their burning hum building a symphony with the hammers as they restarted their beatings. The thuds didn't stop. They got louder, louder still. Alex and Kaylie dared not move, too afraid to do anything they stood perfectly still. Statues in the lake they waited, unanimously and wordlessly they decided not to move. Everything was so still, almost as if the air and water had agreed with them, as though fear was struck into every inch of the factory. They kept getting louder, and now a light shake of the scaffolding could be heard as it lightly rattled. Then, a new sound.
Crack.
Crack, like a joint popping.
Cracks.
Cracks, like multiple joints popping. The cracks sent shivers down Alex's spine as Kaylie's grip tightened around her hand. The creaking bones were moving, they were doing something, as they shook the scaffolding. Ripples. Ripples. The girls could feel ripples. Without thinking Alex carefully ignited the lighter with one clean stroke. In unison they lowered their eyes to the water around their waists. Now they could see ripples. Whatever it was had carefully- and quietly, lowered itself into the lake from the scaffolding. It was in there with them, it was in the lake… looking for them.
Almost as quickly as she had opened it, Alex closed the lighter, pulling the two back into darkness. The shifting water bent and wrapped around the girls. Weak waves bouncing off of them in response. In spite of all her instincts screaming at her to hold still, in spite of everything she had learned and taught herself, in spite of what was best for survival, she tore herself away from her position. Uprooting her feet with all the strength she had. She tugged on Kaylie's arm with the intensity she would rouse a baby from its sleep. With a shivering gasp Kaylie eased away. The refusal to move spoke volumes. Alex persisted.
She knew that if they stayed put they'd get caught, she could feel it deep down. No Hunter could climb down from scaffolding that high. There was no light either. A Hunter always had its lantern, even Janitor's carried torches. But there was no light. This was something different.
She heard it, a small splash, the ripples were getting more intense as well. Crack. A slow deep breath made a horrible gargled whistle, as though the air it drew in was dragging along its throat, trying to claw its way out. She couldn't see it, but she could feel it. Its hand was right there, fingers outstretched and feeling around.
For no other reason than intuition, she pulled out the lighter and flicked it on without a sound. This thing didn't need light, why? What illuminated in front of her was a huge grey hand with wrinkled sagging skin, the purpled fingernails larger than her head. It leered over her.
Naturally she sank down into the water, creating as much space between her and the hand as she could without letting it know she was there. Kaylie followed suit. It moved forward. Hand going over them the length of its arm kept going with dark brown sleeves. It had crooked bends and points, as though it had multiple elbows. The sleeves met a heavy overcoat, it wasn't as tall as a Hunter, closer to the average Worker, its arms were excessively long. Its face. Heavy grey skin drooping down and swaying with its movement. Its lips were hung open exposing the lower row of shark-like teeth. Its eye sockets empty spaces where extra skin sat, cradled by the gaping holes.
Suddenly it clicked, she had never seen one like this before, and it was also able to command the Workers, this must be the Foreman that her parents had told her about. The one who runs the Workers. Alex lightly tugged on her sister again, this time slightly to the side so that the Foreman could pass. They moved over ever so slightly. Kaylie stumbled. Ever so slightly. The trap. A tiny splash is all it made. And all it took. The Foreman grunted as it quickly lashed one of its hands at the noise. Perfectly slamming into Kaylie.
Her shout was muffled as she was driven underwater. For just a moment. Soon she was being lifted all the way out. Now she was screaming as much as her lungs would allow. Their grip only tightening as Alex was now being pulled out of the water too. She yelped at the realisation. She kept holding on tightly crying out,
'Everything's going to be okay! Don't let go!' their grip was slipping. Tighter still she tried to hold on, abandoning the lighter she grabbed on with her other hand. She still couldn't hold on. The Foreman was using its other arm to pull itself back to the scaffolding. Her hands slipped and she fell back into the water.
Coming out of the water she gasped as she called out 'Kaylie! Kaylie!' There were no other sounds, Kaylie had stopped screaming. Alex froze in the moment. Tears began to roll down her face as she couldn't control her sobbing. And that's when she heard it. Crack. Leering just behind her. Fingers outstretched. She could feel it. Ready to grab her. She closed her eyes, Kaylie's face came to mind.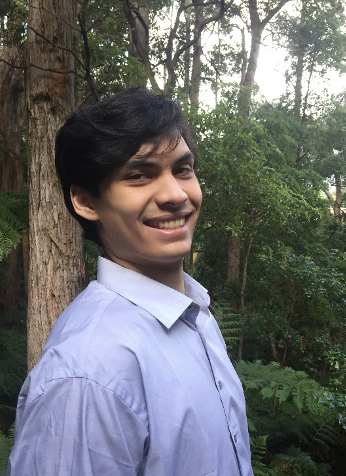 Harley Kendrick is a writer based in Sydney Australia. The fantasy genre and its sub-categories are his favourite forms in terms of the stories he tells. Exploring unique and special worlds through the eyes of the characters he creates, readers are able to experience his creative visions.