There is a creature caged in my ribs.
It carves curses into prison bars of bone
for every instance there appears a nuisance: a taste
too poisonous for its deadly diet, or even a dish much-loved could
send it spewing! This volatile varmint
demands a volcanic outlet, and I cannot let it
shame and shape me again into no man's island!
Oh please, let me be heeded:
don't beg and grovel! Else, bed and shovel will be needed.
I know it is unsightly to be seen harbouring such a monster,
and they will tell me so, always. When I hear this thing has port-docked,
I must run and hide behind the door,
raise the anchor high to beat the creature down— Just kill it
choke it quickly quietly come now
sit encircled by waters still and silent,
unwilling to welcome my waves upon their peninsulas pristine.
Peace and quiet falls and stifles
troubles trivial.
My plate tectonic
shifts beneath others and buckles under the weight, unstable.


Peas with dinner.
Not my favourite. Metal claws squash through soft flesh to
clink-clatter-TWANG upon crockery
scraaaaaaape against my ears with laughter, filthy canines chewing in their loudmouths.
'what-a-great-meal-how's-school-been-who's-your-new-friend-when's-your-are-you-listening?'
Vibrations ripple the beast's blood flooding the floor
of my artery chambers—oh lord, it lives still! Be still!
'is-she-always-this-rude-pass-the-dish-peas-taste-amazing-why-aren't-you-eating?'
It roars inside and mauls my ears, building walls with brick-red blood, cell by cell
beating furiously against the pressure—
'don't ignore me!'
With those words it crawls it wrathful way up and out of my mouth and
SCREECH!
The parasite speaks over me, vaulting over my tongue:
'here's what you wanted!'
Little pearls floored by my fists
green bloodied fingernails, lava spewed across the table
talons rake the earth and stoneware
acid rainfalls lining grooves in my cheeks
ashen casts of faces caught in the pyroclastic surge.
Guttural glue hot garroting and burning me inside out,
the steam blinds me as I scream.


The judges' gavel falls faster than my fists
upon the plate CRACK, cutting edge judgement follows:
I am too much for anyone to bear beyond myself.
Do so now, send the dog back out, quietly, quickly, go to your room,
childhood.
And so this creature's wails become whines become whimpers wept shamefully pleading
'hold me'.
These are childish reactions in their infant-sized enormity—
but my claws comply with contempt
compression upon my skull. Oh, thought, your absence is noted
only when you return!
When did you desert us?
Or, did I, you?
No, do not retract these talons now
that the moon is high and fully frames them as mine. Its light what glistens upon my gashes
spotlights the source for me to reciprocate
my suffering upon it. Suffocate it
quickly, quietly. To me acquiesce and listen
for once
when I say they never will for us in this tantrum state.
A flood of guilty and ugly conscience rises—
with every hatchet buried in my chest,
I unearth another.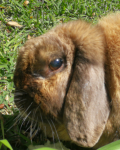 Giorgia Woolley is an autistic poet and writer who can find a song to suit every possible occasion. She spends her time writing experimental poetry pieces exploring things that are important to her: the preservation of information, neurodivergency, her emotions, and people being kind to each other.